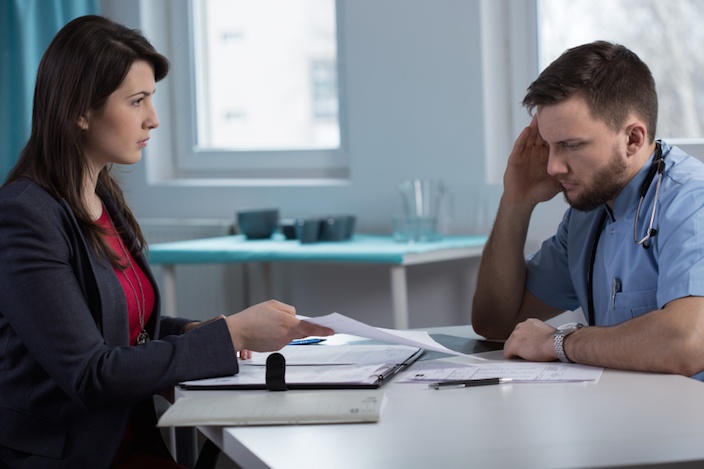 You have been given the "go-ahead" to purchase new portable medical suction for the hospital within an allocated budget. Since you want to make a wise and informed decision, let's take a look at some of the most important factors to consider before buying new suction machines.
How many units does your hospital need?
Obviously, budgetary restrictions will influence product purchase, so you need to make sure that you can buy the number of units that you need. Having one machine for every crash cart is a great starting point. Other factors to consider include:
The average number of intubated patients

How many surgeries are performed daily

How many babies are born each day

The frequency of transport within the hospital

Areas of the hospital that do not have in-wall suction
Having this information will ensure that your investment keeps your patients protected throughout the hospital.
Is the product user-friendly and patient-safe?
You may look at several brands and types of portable suction machines during your selection process. It's helpful if you can get some hands-on experience with each product before you make the purchase. You want to make sure that your portable suction units are easy to use, especially in emergency situations. Look for the following things:
Suction that is easy to regulate. In particular, make sure it can be adjusted to achieve the correct level for suction from adults to neonates

Clear battery level indicator. At a critical moment, you need to be certain your suction will perform when you need it.

Lightweight and easy to maneuver. You want a suction device that can be transported quickly to the patient.
What kind of maintenance does this machine require?
Durable medical equipment will need routine maintenance to offer peak performance. When looking at a portable suction machine, make sure to investigate what this entails. You want it to be easy to carry out and able to be performed at the proper intervals. Avoid machines that require extensive maintenance that will take them out of service for extended periods.
What is the warranty on this product?
When purchasing new equipment, you want to feel comfortable that your investment is protected should something go wrong with the product. Look for at least a 1 year warranty on any portable suction machine. Some products will even offer a battery replacement policy for up to 3 years!
Does this machine require special or expensive consumables?
You want your budget to go towards the purchase of good, quality machines, not costly extras. Suction tubing and canisters will need to be replaced after use. Make sure to take this into account. Some portable suction devices are designed to work with materials you already have, thereby making it an even better investment.
Hospital budgets can be tight, and when it comes to investing in new equipment, you want to make the best choices for your staff and patients. If you keep the previous points in mind when purchasing new portable medical suction devices, you can be certain that money is being well spent.