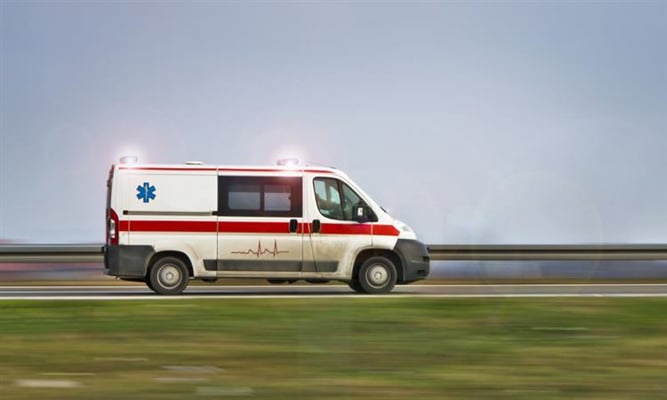 The call comes in as an "asthma attack" and you arrive on scene to find a ten-year-old asthmatic on the verge of respiratory arrest. You quickly set up oxygen and a breathing treatment while your partner hooks him up to the monitor and starts an IV. You load the patient for transport, whisk him down the street to the trauma center, which happens to have a specialized pediatric emergency center, and deliver him into the hands of specialists within a matter of minutes.
Sound ideal? It should, because unless you work in a large metropolitan city, your emergency scenarios will be profoundly different. When you consider the size of the US, most emergency responders work in rural or remote locations. And when it comes to treatment strategies, especially those concerning the airway, special considerations must be made for response times, level of backup, and transport times to an appropriate facility.
So let's review some of the factors that come into play when adapting airway management for remote and rural locations.
Time is of the essence…
Emergency response is all about time. And when it comes to respiratory emergencies, it is imperative that treatment be rendered as quickly as possible. Here are some considerations:
Response Time to Patient

– In the rural setting, simply reaching your patient can seem to take forever. Rural response times may also be compounded by:

Terrain:

Can you simply drive to your patient's location or is the patient located in a remote setting, such as a mountainous trail? Equipment portability is key.

Weather:

Long response times are made worse by inclement weather, such as snow, ice, or heavy rain.

Directions:

Rural locations may lack adequate road signage, adding another layer of difficulty to an already difficult response.
Type of EMS System

– Rural or remote systems have distinct challenges. They include:

Response units are typically sparsely distributed across the landscape.

Your unit may be responding with little or no backup.

Your backup may consist of volunteers who lack advanced life support capabilities.
Available Facilities

– Rural communities can be challenged when it comes to appropriate facilities to which to transport your patient, such as:

Trauma Centers:

Level I trauma centers may be too far away, especially in cases compounded by respiratory emergencies.

Specialty Centers:

The same may be said for burn or pediatric care centers.

Closest Facilities:

In respiratory emergencies, the closest facility may be your best option, especially in the case of an unsecured airway.
Transport Decisions

–

How and when to transport your patient

is compounded by rural settings. Here are some considerations:

Load and Go:

In critical situations, the less time you spend on scene, the quicker you can deliver the patient to an emergency room.

Mode of Transport:

Will it be faster to drive or fly your patient to an appropriate facility?

Think Ahead:

When dispatched to remote locations for a potentially critical patient, consider putting the nearest EMS helicopter on standby or have them be en route, just to be safe.
Be prepared…
Remote settings require special planning, and equipment readiness is at the top of the list. Be sure to:
Thoroughly

inventory

your equipment at the start of each shift so you're sure it's present and accounted for

Check

ALL

equipment to insure it is charged and ready, including:

Cardiac monitor

Laryngoscope blades

Make sure your equipment is

portable

so that when you arrive on scene, you can

carry

all you need
As a paramedic, you have one of the most challenging jobs out there. And the challenges are compounded in remote or rural settings, especially when it comes to respiratory emergencies. So plan accordingly and make sure your equipment reflects your setting. That way, you'll be ready when the time comes.