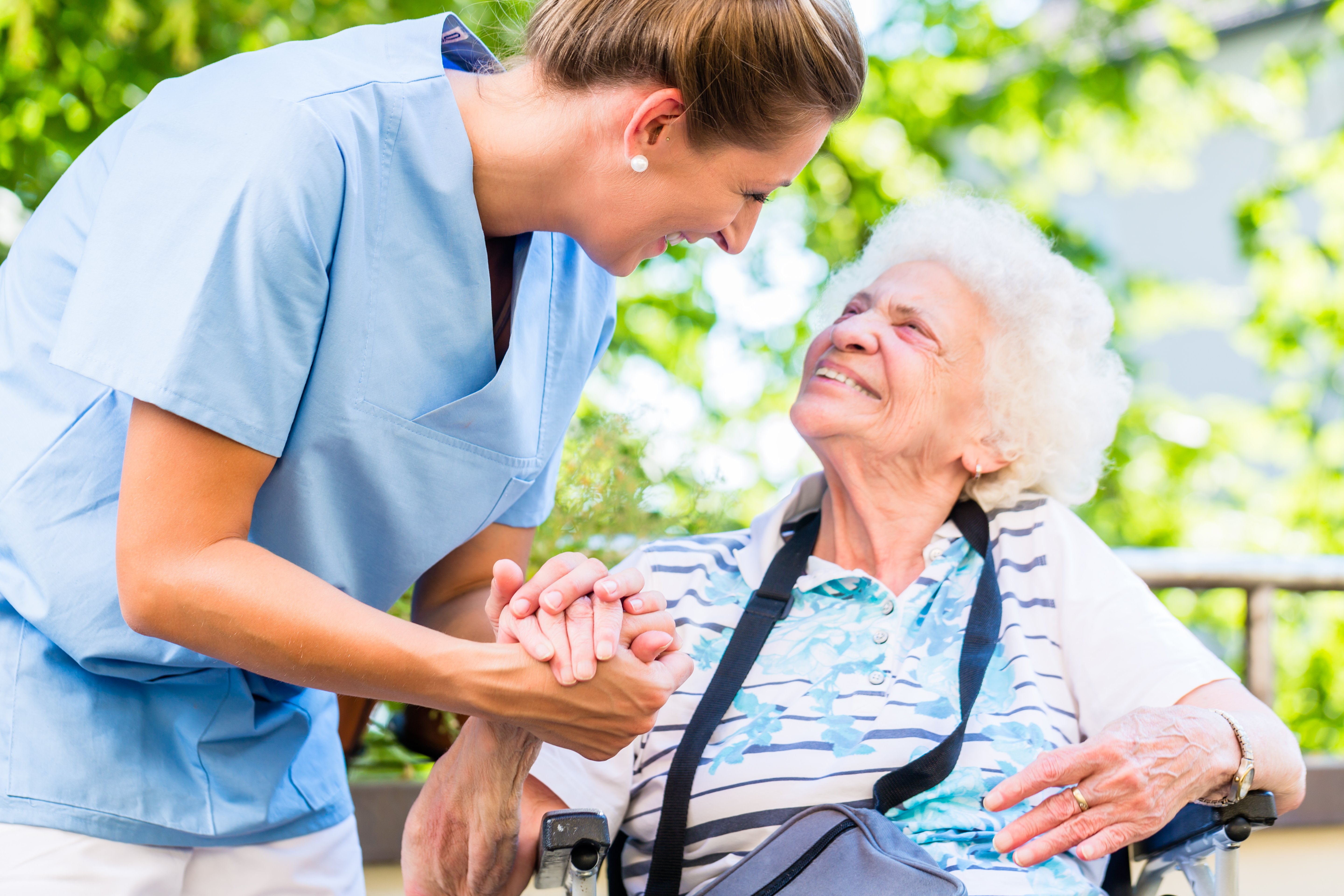 Nursing home residents are significantly more likely than other people to go to the hospital. These hospital stays can be disruptive and frightening, especially for people with dementia. The right nursing home medical equipment can manage a number of minor medical conditions, preventing them from getting worse and reducing the need to transport residents to the hospital.
Having the right supplies on hand is an important component of nursing home emergency preparedness, so invest in your residents by investing in these supplies.
Safety Supplies
Nursing home residents may fall, wander, or have mobility impairments. To keep them safe, stock plenty of these:
Walkers
Wheelchairs
Crutches
Braces
Bed alarms
Shower seats
Patient call systems
First-Aid Items
Many minor injuries are safe to treat at the nursing home, without transporting the patient. Make sure the community has a large first-aid kit fully stocked with disinfectants, gloves, bandages, burn medication, and basic medications for pain and other maladies.
Patient Medical Supplies
The patient population should inform the specific medical supplies in which the nursing home invests. Most will need catheters, urinary bags, bedpans, and similar items. If you treat patients with specialized needs, you might need other items as well, such as sensory blankets for dementia patients. The facility should also have a supply of each patient's prescription medication. Most facilities also need an emergency defibrillator.
Lifts
When patients cannot move well, they may need assistance. Invest in bed lifts, support structures, and stretchers to help move patients when they need care.
Assessment Tools
Every nursing home must be prepared to assess its residents for signs of common illnesses and monitor changes in a patient's status. Ensure you have these tools on hand:
Stethoscope
Otoscope
Pulse oximeter
Thermometer
Blood pressure cuff
Scale
Infection Prevention
Infections can travel like wildfire through a nursing home, particularly when staff do not take appropriate infection prevention precautions. There's no such thing as too many infection prevention supplies, particularly in a post-COVID world. Stock up on these:
Disinfecting wipes
Personal protective equipment including surgical masks, N95 masks, goggles, face shields, and aprons
Hand sanitizer
Hand soap
Mental and Cognitive Health Support
Mental and cognitive health directly affect physical health and patient well-being. Nursing homes should have a diverse supply of items to keep patients' minds and bodies occupied, including:
Books, CDs, and movies
Tablets
Computers
Games
Exercise equipment, including equipment for bedridden patients
The Right Training
Training isn't a tangible good that you can store in a supply closet, but it's still a core component of quality nursing home care. Misusing equipment such as defibrillators or catheters can cause serious patient injuries and may subject a community to legal liability. You must train your staff in how to use each piece of equipment. For highly specialized equipment, make sure you have a designated person or team in charge of its use. Certain medical equipment may only be safe for a paramedic, EMT, or other professional to use, so check state regulations and read the device manual.
Respiratory Emergency Care
Many nursing home residents have chronic respiratory conditions such as chronic obstructive pulmonary disease (COPD). Pneumonia rates are high, particularly during cold and flu season. So all nursing homes must have a clear plan in place for dealing with respiratory emergencies. Portable emergency suction allows you to deal with a wide range of respiratory emergencies, including aspiration, choking, and some cases of anaphylaxis. A portable machine allows you to immediately tend to the patient rather than moving them—or worse, setting up lifts and calling for extra help when every second counts.
For help finding the ideal machine for your nursing community, download our free guide, The Ultimate Guide to Purchasing a Portable Emergency Suction Device.