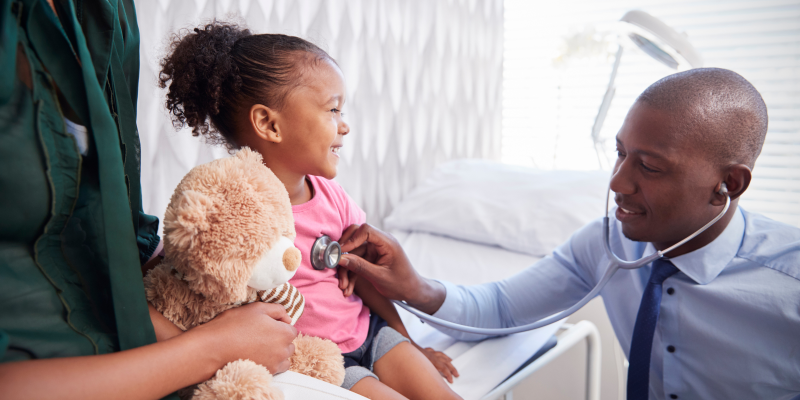 Prehospital care is a sector of the medical field that is constantly evolving with new research and advancements. When it comes to prehospital care for pediatric patients, things can get a little tricky. One of the most pressing questions that comes up when a provider is navigating prehospital care for a child is, "Should I utilize an intubation tube or not?" There are several important factors providers must understand and consider to make the most informed decisions about intubation during prehospital pediatric care.
Prehospital pediatric statistics
According to EMS World, only 13% of prehospital patients are children. This means that providers must rely on alternatives to some of the life-saving techniques that are regularly practiced on adults, but are unsafe for pediatric patients. This can present a challenge for emergency medical responders as they may not be as comfortable practicing techniques on children, and performing invasive procedures on kids is not as common as with adults.
Pediatric airway anatomy
An important factor to remember when administering prehospital pediatric care is that the respiratory anatomy of a child differs significantly from that of an adult. For example, according to the National Library of Medicine, the hypopharynx, which is the bottom part of the throat, is shorter and more narrow than in an adult's throat. This can make airway device placement a bigger challenge, and it puts the child at an increased risk for respiratory blockage. Additionally, the larynx, which is the hollow air passage to the lungs, is higher up in the neck for children. This can cause collisions or complications during intubation.
Back to the basics
Providers should embrace new advancements in medicine, but when it comes to prehospital pediatric airway management, it's valuable to go back to the basics. EMS World breaks pediatric airway management down into the "three Ps":
Positioning the patient
Placement of the equipment
Providing supplemental oxygen
When following these steps, emergency responders should be aware of the "small head and little body" syndrome. Simply put, children do not naturally assume a neutral position when in a supine position, which puts them and responders at a disadvantage during airway management. In addition to the patient's positioning, choosing a properly-sized oral airway tube can be a challenge, especially considering that the average number of intubations EMS responders perform on children is once every three years.

One of the most difficult steps during pediatric airway management is providing the proper oxygen to support the child. Emergency responders must equip themselves with the correct knowledge and techniques to administer bag-mask ventilation, an extremely challenging process. The reason this can present difficulties is because bag-mask ventilation often results in air being pushed into the stomach, which can cause vomiting and aspiration.

Tips to remember

EMS World compiled a plethora of tips to act as a "checklist" to avoid complications in prehospital pediatric airway management. These tips include:
Remove the bag from the airway device while the patient is being moved.
Carefully secure the airway device so that it does not move. Slight movement in adult airway placement may not make a huge difference, but for infants and children, it can be a fatal mistake.
Make sure the patient is also secured. Many disasters occur after intubation, so placing a cervical collar on the patient may prevent excessive movement that disturbs the successful intubation.
Closely monitor the airway through the entire prehospital transportation process.
Be prepared with a mask for the patient in case of malfunctioning with an airway device or with a backup airway device.

Don't wait until it is too late

Emergency responders should dedicate time to brushing up on their prehospital pediatric techniques to prepare for the next occasion where they will need to act quickly and use these skills. When responders wait for emergencies to occur to prepare themselves, their patients will suffer as a result. There are many factors that present challenges in pediatric prehospital airway management, but with the right preparation, responders will be equipped to keep children safe in a variety of difficult scenarios.