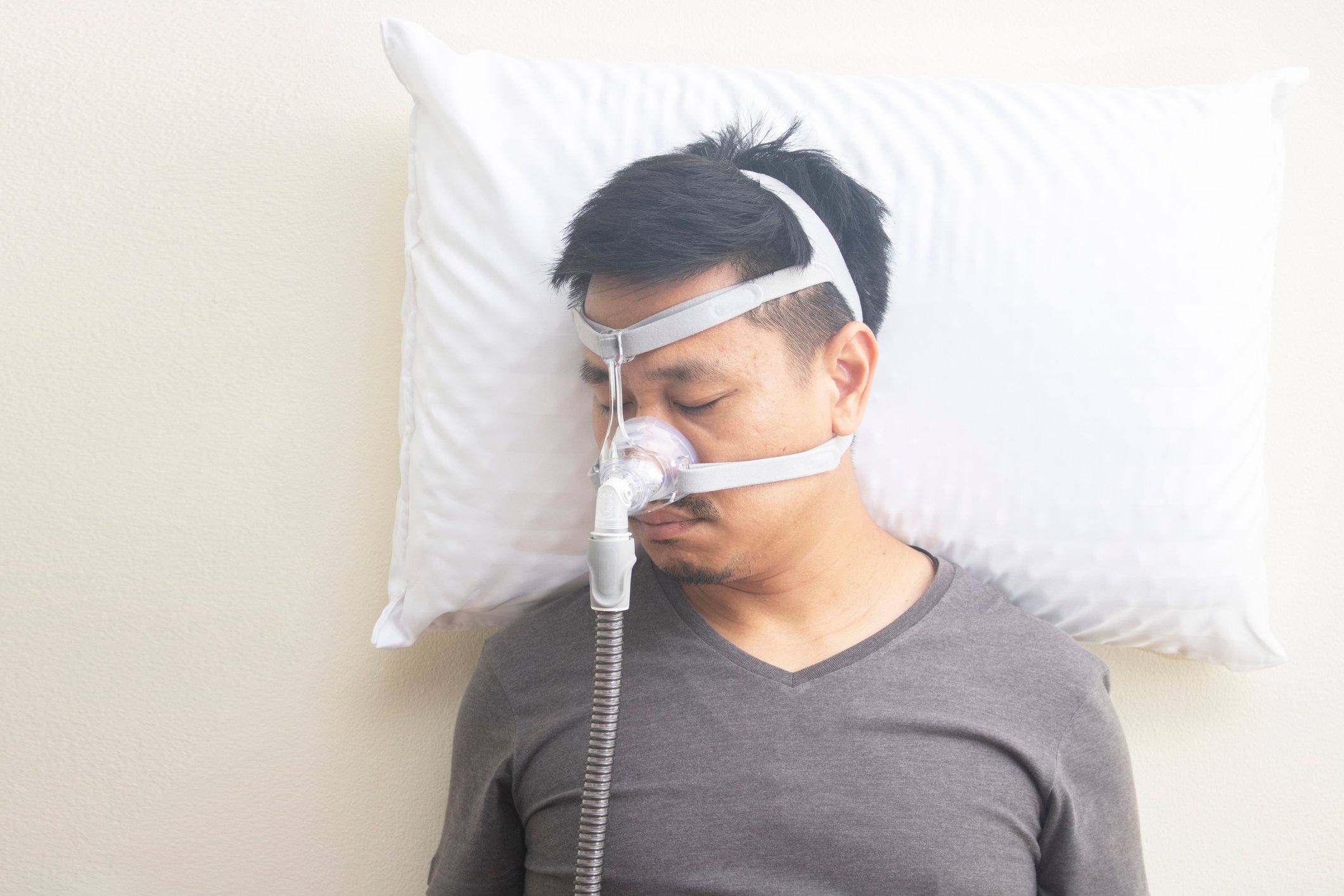 Most patients know only about continuous positive airway pressure (CPAP) as a treatment for obstructive sleep apnea. But in emergency medicine, CPAP has many uses, particularly for neonates with respiratory distress.
Here's what you need to know about respiratory distress and CPAP.
CPAP 101: The Basics
CPAP provides continuous airway pressure for people who can breathe on their own but who have or are at risk of airway obstructions. CPAP helps open the alveoli of the lungs, offering greater oxygen access for patients who are at risk of hypoxia. Though its most popular use is in people with obstructive sleep apnea, CPAP is increasingly used as an alternative to positive end-expiratory pressure (PEEP) ventilation.

With CPAP, the airway pressure is continuous, so patients must be able to breathe on their own. These machines are widely available for home use, and larger machines, including those with hoods to contain the spread of infection, can be effective for hospitalized patients.
Uses for CPAP in Patients with Respiratory Distress
CPAP can also help neonates, especially those born prematurely or at very low birth weights. Infants who received long-term oxygen treatment at birth may suffer from bronchopulmonary dysplasia. Because CPAP expands the alveoli, it can be highly therapeutic for these infants.
CPAP can also treat patients who are suffering from airway collapse, including:
Those with congestive heart failure

Acute respiratory distress syndrome

because of certain cancers
Patients receiving oxygen via PEEP prior to the placement of an artificial airway
Those with bronchiolitis and pneumonia, especially when the patient is an infant
The primary contraindication for CPAP is that the patient cannot spontaneously breathe on their own. Patients with severe vomiting, burns, airway trauma, altered states of consciousness, recent facial surgery, or pneumothorax with bronchopleural fistula are not typically good candidates for CPAP.
CPAP and COVID-19
Emerging evidence suggests that in certain cases, CPAP may be able to treat acute respiratory insufficiency because of complications from COVID-19. This pandemic is a fluid situation, and new evidence is emerging daily, so check updated guidelines for the use of CPAP. CPAP hoods should be used to reduce the risk of transmitting the virus to first responders and other medical providers.


Because home CPAP machines may spread the disease to other members of the household, home treatment with CPAP is not advised. Moreover, some people may try to self-treat their COVID-19-related pneumonia with someone else's CPAP machine. Medical organizations should be diligent in advising their communities that treating others with a home CPAP machine is not safe, and that people with severe respiratory insufficiency should seek emergency care.
Suctioning Equipment and CPAP
Patients on CPAP often need suctioning—either because of airway obstructions or to clear secretions. Suctioning is especially important for neonates, who usually require suctioning before feedings. Most guidelines recommend suctioning neonates at least every six hours, and more frequently if they become symptomatic. COVID-19 patients using CPAP as an alternative to ventilation may likewise need suctioning, particularly if they are unable to clear their own airway.
Portable emergency suctioning enables you to tend to patients wherever they are. For neonates, this can be especially important, because portable suctioning allows them to stay with their caregivers if possible, while reducing the stress of moving them to a new location.
The ideal suction machine is adaptable to a wide range of patients and offers consistent, reliable suctioning with minimal downtime. For assistance choosing the right option for your agency, download our free guide, The Ultimate Guide to Purchasing a Portable Emergency Suction Device.
Editor's Note: This blog was originally posted on Aug 2020 and has recently been updated with new content.