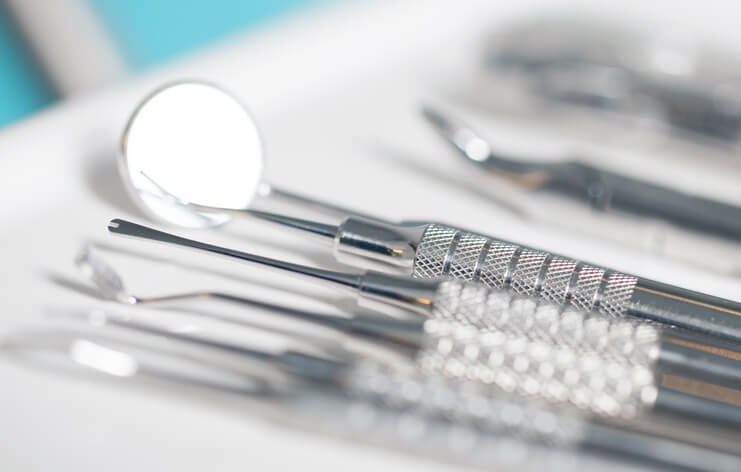 Mobile dentistry has become a progressive trend in medicine. By making dental care available to those who lack access to basic treatment, mobile dentistry improves the lives and health of populations around the world.
Mobile Dentistry: A Brief History
But mobile dentistry is not new. It's been around since 1917, when the Cleveland Chapter of the Preparedness League of American Dentists first installed a "dental ambulance" for the Army under the auspices of the Red Cross, consisting of four dentists and one or two assistants.¹ Portable dentists were also utilized during World War II, assigned to tactical units and equipped with basic medications and tools to alleviate oral pain, perform extractions, provide temporary fillings, and treat maxillofacial injuries.
Today's mobile dentists are primarily geared toward serving underprivileged communities and populations who may not have the mobility to go to a dentist's office (namely, the elderly). Mobile dentists focus primarily on:


Educating schoolchildren on proper oral health practices
Screening for various oral diseases
Providing school and community dental health services, like sealant applications that prevent future dental disease
Providing prevention and treatment for those who are homebound
Providing services for the homeless, the temporarily displaced, and migrant populations
Providing supplemental services during emergency relief situations
Assisting in vaccination programs
The Indiana Administrative Code defines mobile dentistry as "any self-contained facility in which dentistry will be practiced, which may be moved, towed or transported from one location to another."² This is distinguished from portable dental equipment, which is defined as any non-facility in which dental equipment, is transported to and utilized on a temporary basis at an out-of-office location, such as:


Other dentists' offices or institutions
Patients' homes
Schools
Nursing homes
Mobile dentistry is geared toward providing dental care to those in need, and it has been utilized in impoverished communities worldwide, such as in India and on Native American reservations here in the United States. Mobile dentistry is also invaluable to individuals who cannot get to a dentist's office, either because of lack of services in their area or because they are homebound.
Mobile dentistry school programs play a critical role in providing care to school-aged children who cannot afford or who lack access to dentists, and include services such as:


Oral exams
Cleanings
Fluoride treatments
Sealants
X-rays
Fillings
Simple extractions
Oral health education
---
---
Suction and Mobile Dentistry
Suction plays a critical role in dentistry overall. Without suction, dentists and technicians would be unable to clear the oral cavity of blood or saliva, which allows them a clear working environment and protects the patient from choking and aspiration.
Mobile dentistry often utilizes special vehicles that have been outfitted to accommodate exams and treatments and may have onboard generators that provide wall-mounted suction. But what about services that don't operate within specialized vehicles, or dentists serving remote locations that lack roads or are impeded by rough terrain? This is where portable suction plays a critical role in mobile dentistry.
The Role of Portable Suction
Portable suction is invaluable in situations where fixed suction is unavailable. For mobile dentistry, portable suction can provide much-needed suction in scenarios such as:


Disaster relief
Rural populations lacking basic services
Migrant populations in temporary camps


Portable suction must be able to handle the rigors of field dentistry. The units must be durable, able to withstand exposure to the elements while providing effective negative pressure to clear blood and bodily fluids from the oral cavity.
For mobile dentists utilizing portable suction, maintenance is critical to ensure reliable performance. This includes:


Replacing worn or damaged batteries and having plenty of backups on hand
Checking the units at the start of each shift to ensure they are operational
Disinfecting the units after each use
Replacing disposable parts
Keeping an array of catheters on hand to meet any suction need
Having units that run on alkaline batteries, for situations lacking electricity
Suction plays a critical role in all of dentistry, and portable suction enables dentists to operate in areas lacking basic services. Choosing reliable, efficient units is key to providing effective oral suctioning for any dental scenario.
¹ + ² 2014
Mobile and Portable Dental Services Catering to the Basic Oral Health Needs of the Underserved Population in Developing Countries: A Proposed Model, Annals of Medical & Health Sciences Research, https://www.ncbi.nlm.nih.gov/pmc/articles/PMC4071723/.