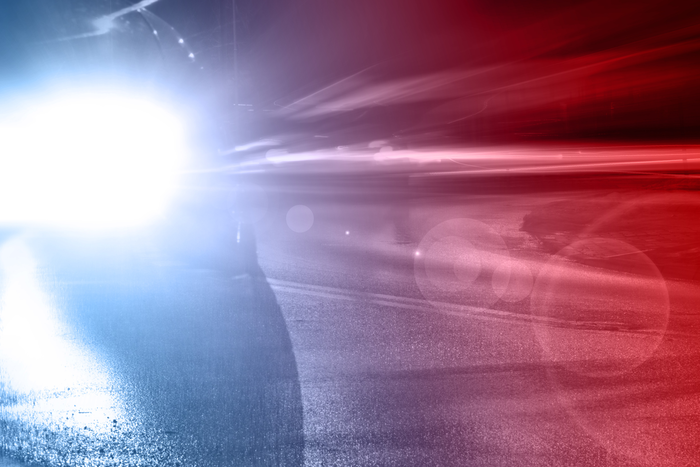 Welcome to our first edition of the SSCOR monthly newsletter. Each month, we will focus on the latest EMS preparedness news, keeping you up on the latest trends in emergency response, education, and training.
This month, we'll begin with the results of the NAEMT's National Survey on EMS Preparedness, along with highlights from the recent European EMS conference. We'll also take a look at the effects of cyberattacks on emergency response systems and how you can take added measures to protect your service. Also included are educational opportunities, health and safety tips, and a few new trends in intubation training. We hope you enjoy this new feature from the SSCOR Blog!
Voices from the Field
National Survey on EMS Preparedness for Disaster and Mass Casualty Incident Response
NAEMT's National Survey on EMS Preparedness for Disaster and Mass Casualty Incident Response is now complete, with more than 1,100 responses from across the country. Check out the strengths and weaknesses of our country's EMS agencies to determine where your service's focus should be in preparing for these inevitable events. Information about the upcoming EMSWorld Expo in Las Vegas is also included. Read Report
Highlights from the 2017 European EMS Conference in Copenhagen, Denmark
See what's new with your EMS cohorts from across the pond, with highlights from the 2017 European EMS Conference, which took place in Copenhagen, Denmark. From best practices in resuscitation to new tools and apps for the field, it's great to compare notes with professionals from other countries to remind us there are many ways to achieve success in prehospital medicine. Read Article


New Threats
Emergency Reporting Users Protected Against "WannaCry" Ransomware Attack
A recent cyberattack, which affected thousands of internet users across the globe, poses a true threat to emergency responders. See what you can do to minimize risk within your agency and prevent an attack that could cripple your responses. Read Article


Education
For educational opportunities in EMS preparedness, look no further than your own government. The National Highway Traffic Safety Administration's Office of EMS offers excellent programs for EMS professionals, including grant planning, mass casualty response, and pandemic threats. View Resources
The U.S. Fire Administration's National Fire Academy, in Emmitsburg, Md., also offers excellent on-campus and online courses in EMS preparedness, from planning and finance to large-scale incident command. View Courses
Community Involvement
High-Performance EMS: 10 Ways to Build Effective Community Relations
Check out these top 10 strategies for improving community relations and trust within your EMS system. These guidelines help services interact with locals and establish relationships that can enhance emergency services and better protect their constituents. Read Article


Health and Safety
5 EMS Back Injury Prevention Tips
For the heavy lifters in the field, here's how to prevent back injuries on the job. From preplanning each lift to general health and fitness, these five simple strategies will keep you on the road and out of the emergency room! Read Article


Skills and Technique
5 Things to Know About Endotracheal Intubation
Here's a great article on five fascinating facts concerning endotracheal intubation, from its historic introduction into the field to simple techniques to improve patient care. Recognize the signs of a patient in need of intubation, as well as alternative strategies and monitoring goals. There's always room for improving this critical skill. Read Article
From the SSCOR Blog …
Here are two focused reviews on airway management in the field. There are many more where these came from, so check out the SSCOR Blog today!
Five Common Mistakes That Are Made During a Respiratory Assessment
Here are five common mistakes made during a respiratory assessment, along with strategies for avoiding such pitfalls. Preplanning your treatment strategy, through equipment readiness and a thorough interview, will enable you to assess and treat these patients with greater speed and success. Read Article
Critical Paramedic Airway Management Steps You Can't Miss
And while we're talking airway assessment, here are a few valuable steps you simply can't skip when assessing a patient in respiratory distress. They include not only utilizing your primary senses, but also having the right equipment on hand to treat these critical patients. Read Article
To stay abreast of all the latest EMS news, subscribe to the SSCOR Blog so you can stay in the know!