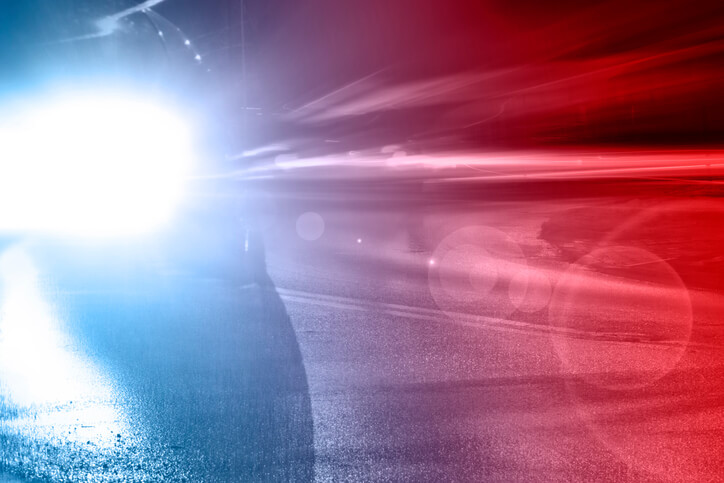 We all know what an important role the 911 system plays in communities throughout the United States, but the role of EMS goes well beyond responding to fire and medical emergencies. Today, departments are realizing the impact they can have throughout their cities by getting involved in public outreach and education.
This month, in Emergency Preparedness News, we're examining the important role held by emergency responders within their communities and some of the programs they are implementing throughout the country.
Getting Started
If your department is new to community outreach, this great article will guide you through the nine steps of fostering support within your community, with specific examples such as ad space in local newspapers, etc. and engaging local officials.
https://www.ems1.com/paramedic-chief/articles/296006048-9-steps-to-fostering-EMS-community-support/
What Are Your Departmental Goals?
Before engaging the community, it's a good idea to look within your department to see where your strengths and weaknesses lie, and how you can set goals among your personnel to engage the community.
http://www.jems.com/articles/print/volume-41/issue-2/features/10-things-every-ems-system-should-be-doing.html?c=1
Cardiac Emergency? Activate 911!
Training the public to identify sudden cardiac arrest goes well beyond teaching CPR. It also means ensuring each citizen can recognize a cardiac emergency and activate the 911 system, even when it's against the patient's wishes. It's better to be safe than sorry!
https://www.emsworld.com/article/10842861/quality-corner-value-community-outreach-programs
Education on a National Level
March 31 was the official "Stop the Bleed" Day, where departments across the country hammered home the message of effective bleeding control to combat death from traumatic injury. By recognizing and taking part in national events, your department can join the nationwide educational movement, so get involved!
http://www.jems.com/articles/news/2017/03/national-stop-the-bleed-day-is-march-31-2018.html
Building Bridges
This is a great example of EMS bridging the gap in medical education. East Baton Rouge EMS is providing ride-alongs to medical students, to give them a glimpse of street-side emergency medicine. It's a great learning experience for all involved.
http://www.jems.com/articles/ugc/2018/03/16/east-baton-rouge-ems-offers-med-students-prehospital-ems-experience.html
Preparing for Natural Disasters
See how the city of Houston is planning for the next major flood. By obtaining a sizable grant, they hope to minimize death and destruction due to rising water levels affecting their roadways.
http://www.jems.com/articles/news/2018/march/houston-gets-9-4m-grant-to-update-flood-prone-intersections.html
---
---
FirstNet - Nationwide
To bolster emergency communications, between responders and within the public, AT&T is announcing the nationwide launch of FirstNet, to enhance emergency response and community safety.
https://www.ems1.com/ems-products/communications-interoperability/articles/378765048-AT-T-announces-nationwide-launch-of-FirstNet/
Community Paramedics in Action
This great overview shows how communities are expanding the role of paramedics beyond 911 and into preventive medicine, as well as some of the regulatory challenges these new systems face. There's also some great information on federal resources that can assist departments with their own initiatives.
http://www.ncsl.org/research/health/expanding-the-primary-care-role-of-first-responder.aspx
Fire Departments Reducing Risk in their Communities
See how fire department personnel are taking steps to make their communities safer through code enforcement, public education, and risk reduction.
https://www.firerescue1.com/fire-department-management/articles/1928435-Why-fire-departments-must-become-risk-reduction-departments/
This is another example of fire departments working from the inside, to reduce risk and play an active role in public safety.
http://www.firerescuemagazine.com/articles/print/volume-7/issue-3/fire-prevention-and-education/engaging-firefighters-in-community-risk-reduction.html
Education and Leadership
For EMS and Fire officers interested in spearheading risk reduction programs in their communities, the U.S. Fire Administration offers a course within their Executive Fire Officer program on risk reduction and prevention in man-made and natural disasters.
https://apps.usfa.fema.gov/nfacourses/catalog/details/707
The National Fire Academy now offers community risk reduction courses right in the comfort of your station. Officers can learn about not only reducing risk among their personnel, but by engaging the public in community-wide programs that improve safety for everyone.
https://www.usfa.fema.gov/training/coffee_break/020618.html
Be sure to sign up for the SSCOR Blog, to stay current on all the latest emergency preparedness news.