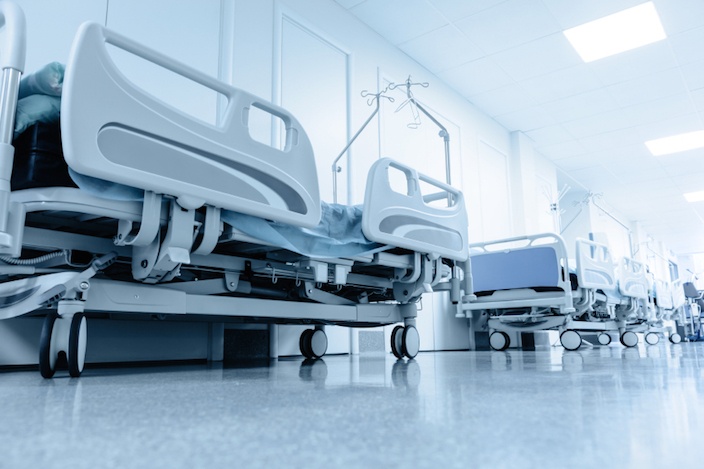 From a large metropolitan teaching hospital to a rural medical center with less than 100 beds, it is clear that resources can vary greatly between patient care facilities. Small hospitals often face extra challenging circumstances, including limited workforce, physician shortages and decreased available funding to make infrastructure and equipment improvements. Yet despite these challenges, according to the American Hospital Association, 51 million Americans still rely on small, rural hospitals for their care. What are some things small hospitals can do to ensure delivery of vital services on a modest budget?
Let's look at the ways that the availability of portable suction can help small hospitals meet that goal.
Where in-wall suction is not available
Smaller or older hospitals may not have in-wall suction in every patient room or may only have it in certain sections of the hospital. The cost of installing wall suction may be too great for a smaller hospital to afford. However, if a patient goes into cardiac or respiratory arrest at a bedside that is not equipped with in-wall suction,it is still necessary to maintain a clear airway. With a portable suction machine, this essential task can be accomplished.
Additionally if a visitor or staff member codes outside of a patient care area, a portable suction machine can easily be transported to their location, thereby creating an extra level of patient safety.
When extra patient care areas are needed
Should an external disaster occur in the community, the local hospital will likely experience a patient surge and may not have enough beds to accommodate the influx. As a result, makeshift patient care areas may need to be created, and even small hospitals should keep a supply of extra equipment to do this. In addition to extra cots, IV pumps and oxygen cylinders, portable suction machines would be necessary.
In the event that the disaster results in significant injuries, a small hospital may have to temporarily treat patients of a higher acuity until they can be transported. There may be more ventilated patients or those with traumatic injuries than typically seen in their average daily census. In these cases, extra portable suction machines would be life-saving.
In situations of power loss or evacuation
If an internal or external disaster caused the hospital to lose power, a supply of manual or battery-powered equipment would be necessary to continue to provide patient care. Battery-powered portable suction machines would be needed to help clear the airways of intubated patients and those at risk for aspiration. Some suction machines have an AC/DC charged battery backup, while others run solely on alkaline batteries and can provide needed suction for hours. If the power outage necessitated an evacuation, portable suction devices would help keep patients safe during the process.
During an evacuation, it takes time to arrange transport for all hospital patients, so often an alternate care area needs to be created to care for patients in the interim. Portable equipment would aid in the setup of patient bedsides at such a location. Be certain that the suction device that you count on for this purpose can be adjusted fully to accommodate adults, neonates and children.

With limited resources, small hospitals need to make smart decisions on how to allocate their funds while continuing to provide patient care. Portable suction machines provide a cost-effective method to protect the airways of their most critical patients.